Let's Hit the Road
ENTERPRISE BUSINESS RENTAL PROGRAM
Enterprise Rent-A-Car® and National Car Rental® are two great brands that give your company's travelers everything they need when renting a car. Frequent renters at airports choose National® for the speed and vehicle choice it offers them, plus the Emerald Club® program lets members bypass the counter and be on their way faster. Want  to find out how you can save money with a customized business rental program? Contact us on 1300 035 807 or submit an enquiry now and one of our consultants will be in touch. 
Whether you own your business or manage a global network, Enterprise Rent-A-Car can work with you to customise a rental program to meet all your business needs. From short term to long term rentals, we can tailor a corporate car hire package to help manage costs, simplify business travel and increase efficiency for you and your team. You could benefit from:
Special pricing on every rental - whether it's for a day, a week, a month or even longer.

Rental locations at airports, in cities and in commercial hubs

An expanding global network of locations throughout Asia Pacific and the world

A wide range of quality vehicles, including compact cars, SUVs, vans and trucks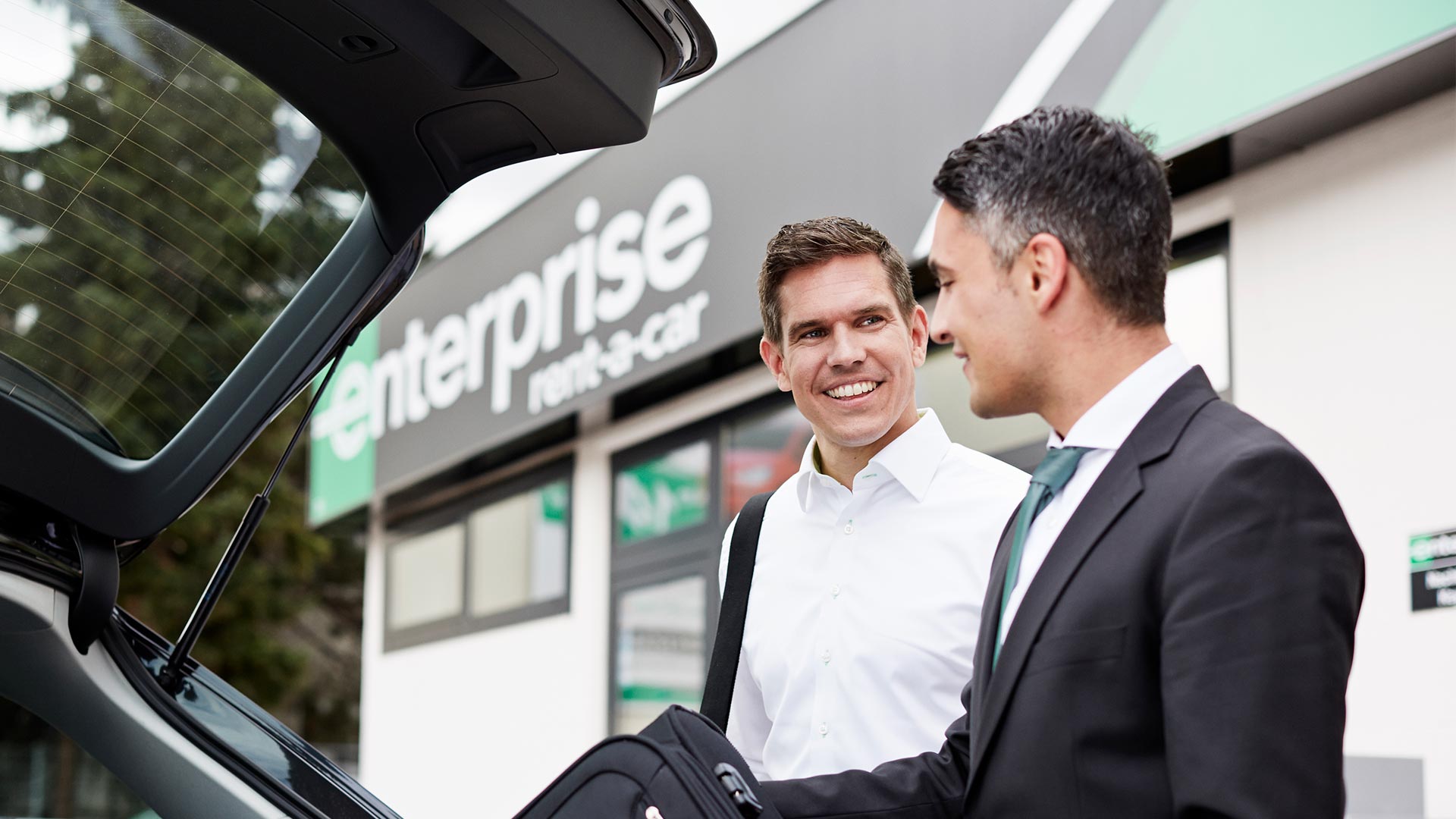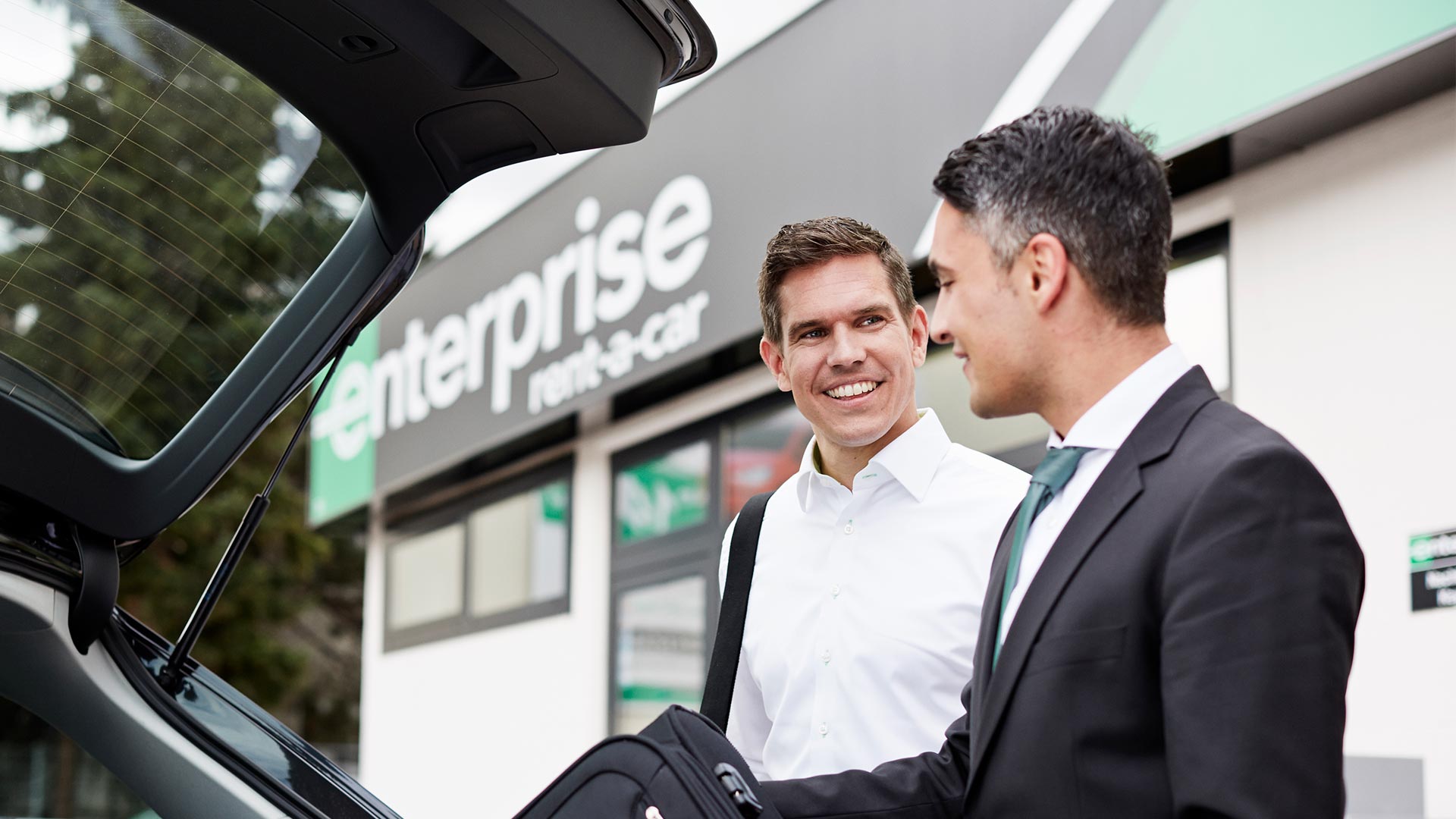 Read our privacy policy for more information. If you have any questions, already have an account or need tender pricing, please email us.
TWO BRANDS, ONE GLOBAL SOLUTION.

Enterprise and National offer customized programs designed specifically to meet your company's global transportation needs while saving you time and money. 

VEHICLES TO SUIT YOUR NEEDS

Need to get from the airport to your interstate meetings in comfort? or looking for a Mine spec vehicle? Our extensive fleet range from sedans right through to specialty vehicles.

SPECIAL CONTRACTED CAR RENTAL RATES

With customized corporate discounts for every rental & options for damage coverage and billing solutions, you will have the security within market fluctuations.

WE'LL PICK YOU UP

Renting from a non-airport location? Try our free pick up service if you are within the service area if you book at least two hours in advance.
Unique Solutions To Meet Your Needs
SIMPLIFY BUSINESS TRAVEL
Tailor your rental programme to only include the services and vehicles you need, allowing you to manage costs and increase efficiency for you and your team.
REDUCE COMPANY FLEET
Our program allows for cost-effective alternatives to business car ownership while ensuring you have the right car available when you need it. Plus, you'll only pay for a vehicle on the days you use it.
LONG TERM CAR RENTALS
Benefit from savings if you need a vehicle for more than a month for corporate relocations, project-based seasonal work or temporary work assignments.
LOCAL & GLOBAL LOCATIONS
Make the most of Enterprise Rent-A-Car's worldwide network of more than 9,000 locations including airports, train stations and local branches. Wherever business takes you, we'll be there to help.
Popular Australian Business Rental Locations
Popular Australian Business Fleet
Can I use a rental car for my business?
Yes, Enterprise Australia vehicles are able to be used for conducting business, however, Enterprise does not take responsibility for any loss of good incurred in your daily operations. The only business Enterprise Australia vehicles currently cannot be used for are those looking to ride share as all ride-sharing platforms require license registration. 
Can I rent a car for an employee?
Enterprise understand that many clients may have multiple employees driving our vehicles. To ensure the safety and security of all vehicles we ask that all those driving present their license at the counter before picking up the vehicle. An Enterprise team member will then add them to the vehicle. There may be a fee involved for additional drivers outside of the main driver, speak to a local branch for more information.
Can I claim my car rental as a business expense?
The benefit of renting a car from Enterprise is that you can easily claim the vehicle as an ongoing expense rather than working out depreciation. It is very common for our clients to claim the vehicle rental as an expense. Each rental for both credit card & credit limits will either be provided to a specified email, an invoice/statement on return or for longer rentals typically be provided monthly. Speak to a member of our team if have specific requirements.
Is it worth buying a car for my business?
For many businesses in need of a new vehicle, renting a car often proves to be the smartest, safest, and most sensible option. The benefits of renting as opposed to owning are that businesses can scale up and down fleet quickly, change fleet based on their requirement, reduce maintenance monitoring of vehicles, reduce initial capital investment and have an easier process when it comes to tax time by not needing to calculate depreciation.