Australia Mining & Construction Solutions
Enterprise Rent-A-Car's extensive range of Mine Spec & Construction vehicles gives our customers the ability to procure the best asset for their particular needs. Whether planning a fleet for an upcoming project, adding additional light vehicles to an already established operation or utilising a single vehicle for a site visit or surveying mission, Enterprise Rent-A-Car can assist you in your procurement needs.
Enterprise Rent-A-Car is a trusted supplier of light vehicle solutions to many of Australia's largest mining and construction companies. Our experienced commercial division can help to advise, procure & mobilise your fleet needs, small or large.
To create an account with tailored pricing please fill in the below form and a team will get back to you as soon as possible.
Looking for urgent & immediate bookings or project pricing please call our team on 1300 035 807 or email business@ehiglobal.com.au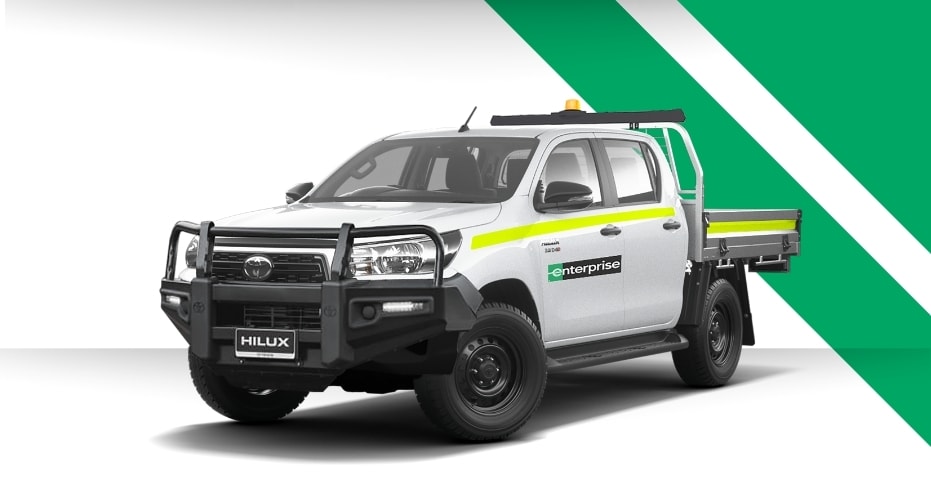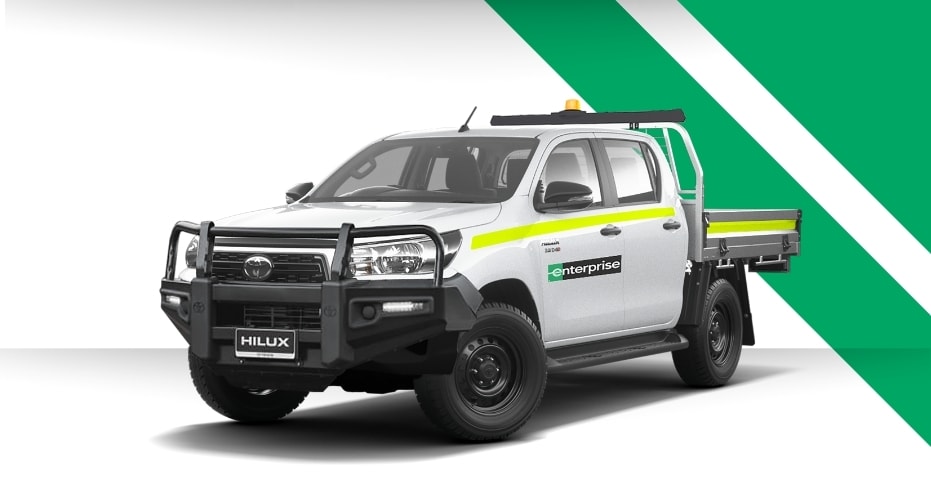 Standard Mine Spec Features
Battery Isolator Switch

- A battery isolator switch is fitted to the vehicle to ensure the equipment is safe to work on and the starter is de-energised. 

Canvas Seat Covers

- Equipped to ensure damage to seats is minimised in the working environment. 

Fire Extinguisher - All vehicles are fitted with 1KG ABE Dry Powder. For alternative site requirements please inform our booking staff
Hi-Vis Stripping & Signage - Fitted to vehicles in case of low light conditions or night work. 
UHF/VHF Radio - For communication on site. UHF- More common and used throughout AUS VHF- Used for more specific sites & jobs.
Minebar - Fitted with: Stop, Tail, Indicator & Reverse Lights, Flashing LED Beacon, Reverse Alarm & Sand Flag. For site-specific beacons and reverse, alarms please Enterprise commercial division. 
Bullbar - Equipped for safety on highways and to limit damage to the vehicle in case of a light collision. 
First Aid Kit - Equipped to all vehicles in case of minor injury on site. 
Tow bar - All vehicles are fitted with tow bars but only some vehicles are fitted with electronic brakes for greater towing capacity.
Australian Mining & Construction Fleet
For request of additional vehicle types, please contact a member of our team.

Australia Mining & Construction General FAQ
What does mine spec mean?
Mining-specific vehicles, generically known as Mine-Spec vehicles, are designed with specific needs  Tailored to mining safety needs. Although designed for mining applications, it is very common for these vehicles to be used in other applications such as Construction & agriculture where rugged vehicles are required. In addition to specifications that cover all aspects of the safety of the vehicle, Enterprise offers additional extras specific to your needs. Contact a team member to find out more.
What is included in a Mine-Spec vehicle?
Mine-equipped vehicles include 4x4 Trays, 4x4 Dual Cabs, 4x4 Wagons, Trucks, 12 and 25 Seater Buses plus many more. Our fleet includes Bull Bars in all states but WA, UHF Radio, Reverse Buzzer, Light Rack with a revolving light, First Aid Kit, Fire Extinguisher, Battery Isolator Switch and more.
Does Enterprise offer Leases for Mine Spec Vehicles?
Enterprise Rent-A-Car offers a variety of solutions from large to small scale, across Australia. These include both single-day rentals, right through to 12 months+ contracts. Be sure to ask a member of our team who can best assist in finding the right solution for your needs.
Does Enterprise have a Supply Nation Partnership?
Enterprise works with many partners across Australia. Although they do not hold a Supply nation partnership. However, their main partnership Cedrent Enterprises are supply nation registered and can help facilitate projects in their network. Cedrent Enterprises are a majority-owned Aboriginal Company and operate several of our locations across WA, SA & NT.
What if I need a car ASAP?
If you need a car in the immediate term, please call a local branch to ensure you are best able to ensure the best success in finding a vehicle to suit your needs. 
Companies Enterprise have worked with: